R.A.I.D. Training Programs
Our training programs are specifically designed for each customer. Drug trends and problems are different for everyone, and we have the resources to customize the training for a specific area.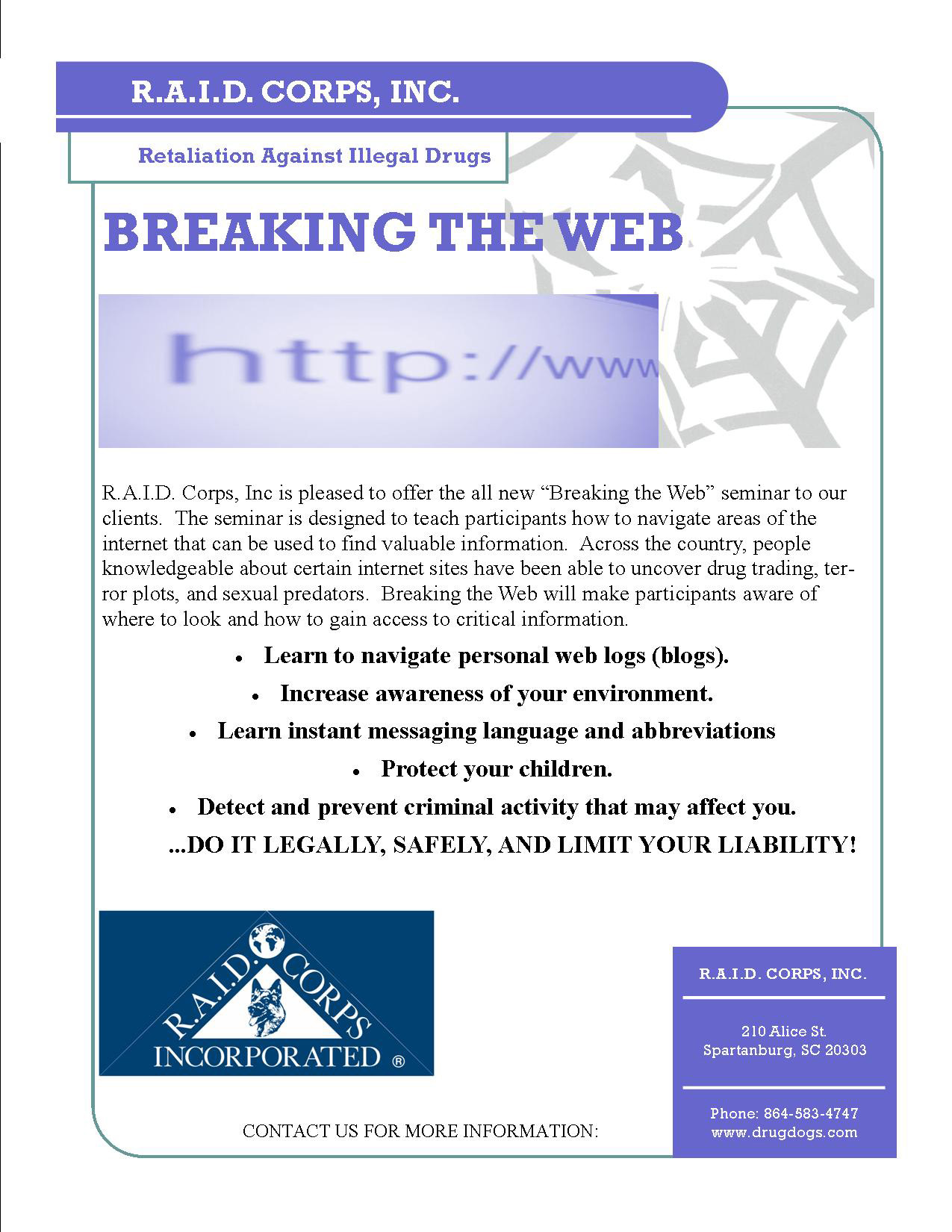 Navigate areas of the web to find information about criminal activity that may effect you, like: drug trading, terror plotting, or sexual predation.
A comprehensive assessment focused on creating both physical and social barriers to the use and trade of drugs in your facility.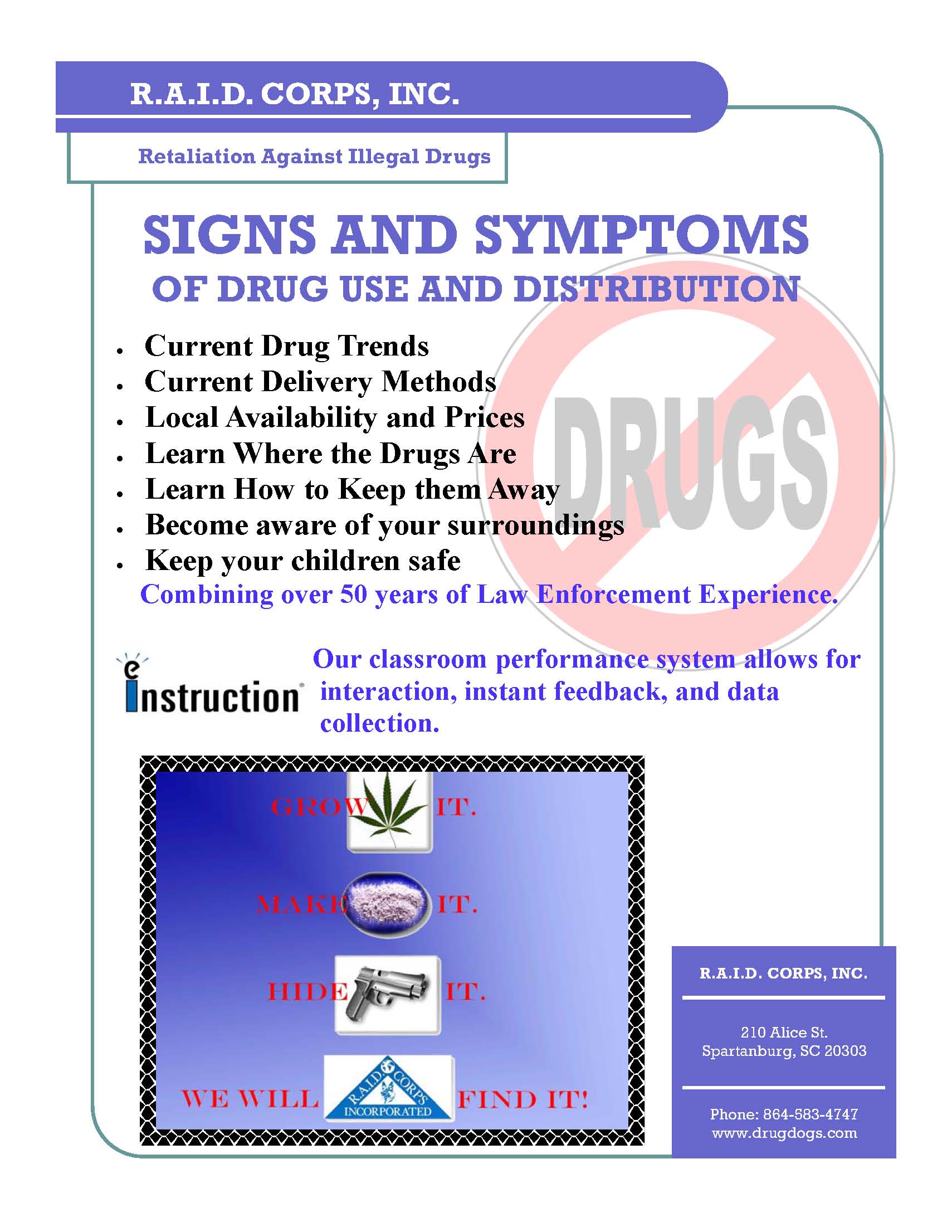 Learn about the signs and symptoms of drug use and distribution, including trends, methods, availability, where there are, and more.
Training Resources
News Links
PDFs
Strawberry Quick is a nickname for designer methamphetamine mixed with strawberry flavored powder and/or pink colorant.
"Cheese" is a nickname for heroin and crushed Tylenol PM.